If you've visited a bar or restaurant lately, you've likely witnessed the rise of the mocktail. Many drink menus now feature a dedicated mocktail section. These delicious beverages include all the traditional ingredients of a cocktail, but don't include the booze. And more and more patrons are opting for these "fake" drinks.
The rise of the mocktail can be attributed to trends such as "mindful drinking", "sober curious," and "Dry January". Or, simply cutting back to maintain health and fitness—according to the World Health Organization, we should all cut back.
Make your event mocktail savvy
When planning your menu for your event, adding mocktails can be a great way to cater to all of your guests. Offering a variety of mocktails gives all of your guests options for a special beverage that beats a plain old soda or juice.
Incorporating mocktails into your menu
Use the same glassware. There is really no reason to make your mocktails look differently than your cocktails when it comes to glassware. This isn't about labeling the mocktails, but about creating a delicious beverage that looks beautiful.
Get creative with your garnishes. Garnishes can add special flair to your liquid creations. Choose a variety of fruits, vegetables, herbs and spices, sweets, or even an edible flower. Coat the rim of the glass with sugar or salt.
Label your drinks. Your guests will certainly be curious about what beverages are available. If you're planning to make a large batch of the mocktails, consider creating a card to attach to the container that lists the ingredients. If they're made to order, display a menu. Make sure to note that they are mocktails!
Cater to your sweet toothed guests, your anti-sugar guests and everyone in between. Just like alcoholic beverages and non-alcoholic beverages, you'll want to have a variety of options for your guests. You'll find unique, delicious recipes all over the internet.
Sweet Mocktails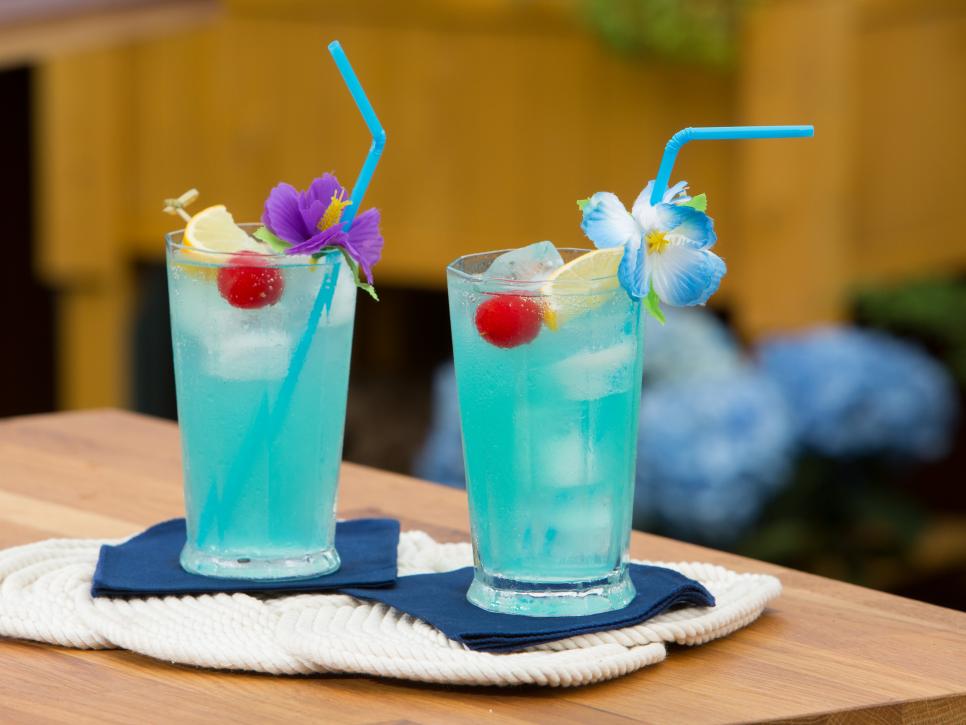 Mermaid Refresher – The Kitchen
An adorable combo of juices that creates a drink as blue as the Caribbean waters, this sweet beverage offers a brilliant opportunity to get some plastic mermaids or some gummy fish to create the perfect experience.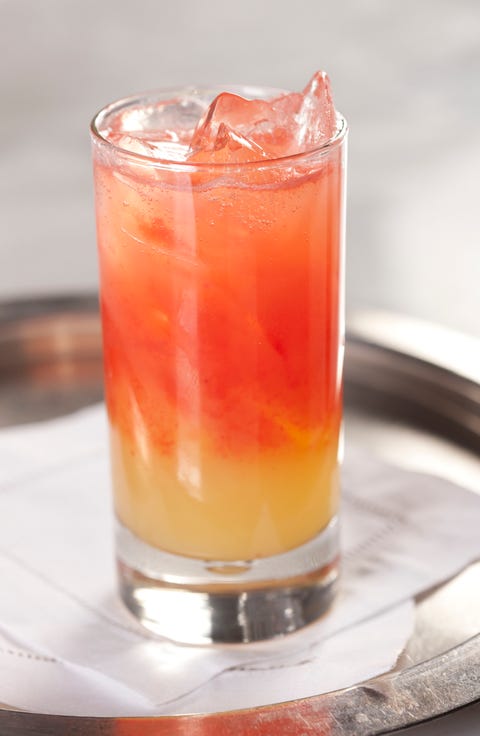 Pineapple Cobbler – Brad Nugent
Refreshing and pretty too! Combine pineapple juice and lime juice in a cocktail shaker and pour into a highball glass. Top with club soda and float strawberry juice.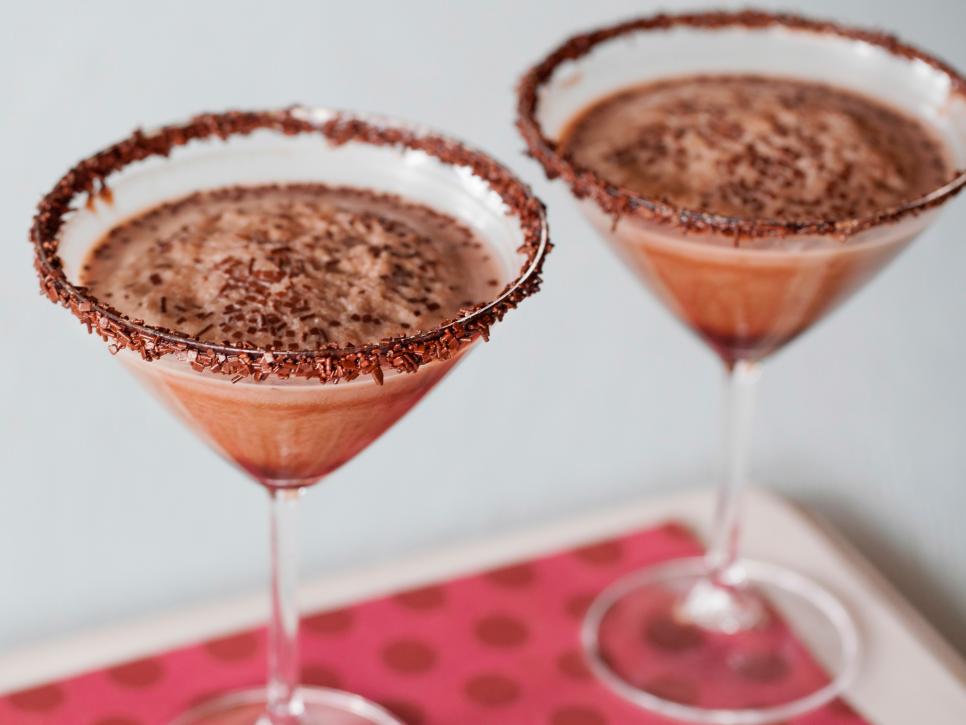 Chocolate Martini Mocktail – Bobby Flay
Dessert in a glass, this mocktail is as decadent as they come. Grab a blender and add milk, chocolate syrup, crushed ice, and some corn syrup. Pour into a freshly garnished martini glass.
Spicy and Tart Mocktails
Virgin Mary – Ina Garten
Use your favorite Bloody Mary ingredients, but skip the vodka. Ina calls for tomato juice, celery, horseradish, Worcestershire, a shallot, and hot sauce. This is a perfect option for booze-free breakfast or brunch.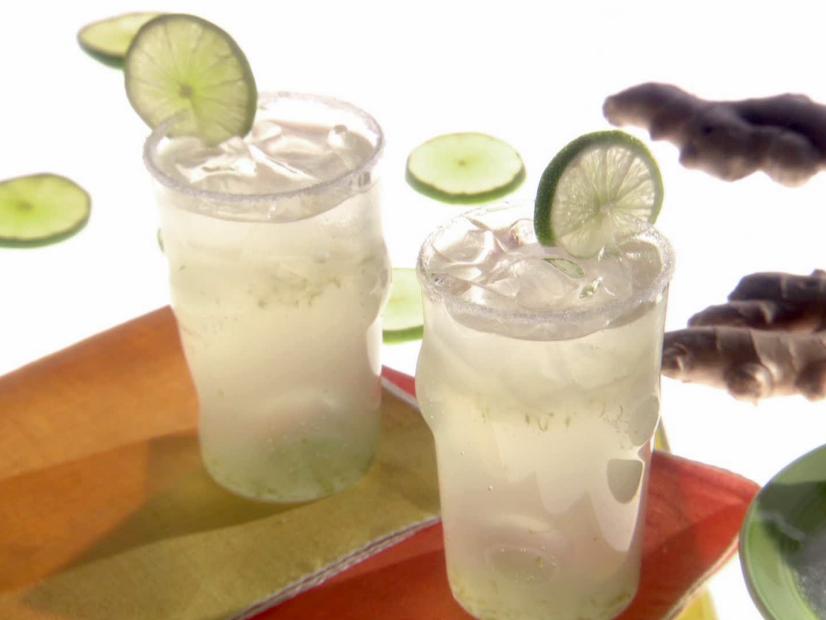 Lime Spritzer – Melissa D'Arabian
A delicious option for a bubbly, refreshing drink that doesn't cause a headache. Make your own fresh lime juice or choose a premade version (not the kind in the plastic lime) and mix with sparkling water.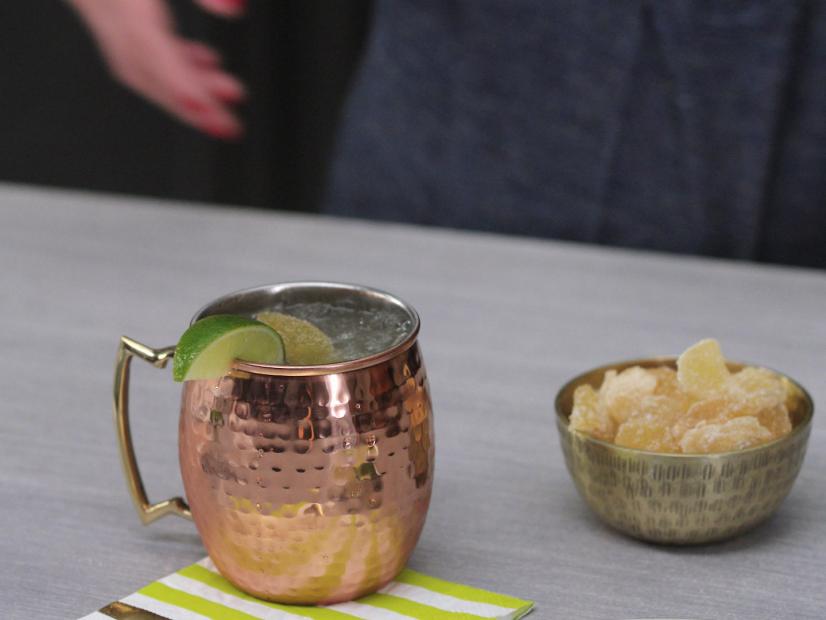 Mock Mule – Food Network Kitchen
This Mule doesn't have to have booze in it to be poured into a copper mug. Pick up your favorite ginger beer, squeeze some fresh lime juice, give it a swirl, and top with a ginger candy.
Conclusion
The rise of the mocktail is a trend that is here to stay. With more and more people choosing to drink less alcohol, or even abstain altogether, there is a growing demand for delicious and refreshing non-alcoholic beverages.
If you are planning an event, be sure to include mocktails on your menu. By following these tips, you can create a variety of mocktails that will appeal to all of your guests.
Kadi McDonald is a freelance writer, marketing strategist, and a proud Cleveland sports fan, and says hello to every animal she comes across.
Comments
comments