You are now in control of which users have access to your Eventective profile. Our Manage Users feature allows providers to manage access to Eventective profiles themselves. Find this functionality under the Settings tile in My Eventective.
Grant new or existing users access to your profile on Eventective quickly and easily by choosing the Add User button. Enter the First and Last Name along with the email of the user and they will be given access to your profile.
Admin Role
When you Add a User to your profile, you have the option to grant the user an Admin Role. This role is checked by default. The Admin Role currently allows any user with Admin permissions to Add/Remove other users to/from the profile. Simply uncheck the Admin checkbox to create the user without Admin permissions.
Tip – To change permissions for an existing user, remove the user and re-add them with or without the Admin Role.
Users
New users – email addresses that have not registered with Eventective previously – will receive an invitation email that requires them to create a password. Until they create a password, these users will appear as Unverified Users.
Existing Users – email addresses already registered with Eventective – are added as Active users immediately. Existing users receive an email message notifying them that they have been granted access to your profile.
Multiple Profiles
If you manage multiple profiles on Eventective, the users added and displayed apply only to the profile selected at the top right.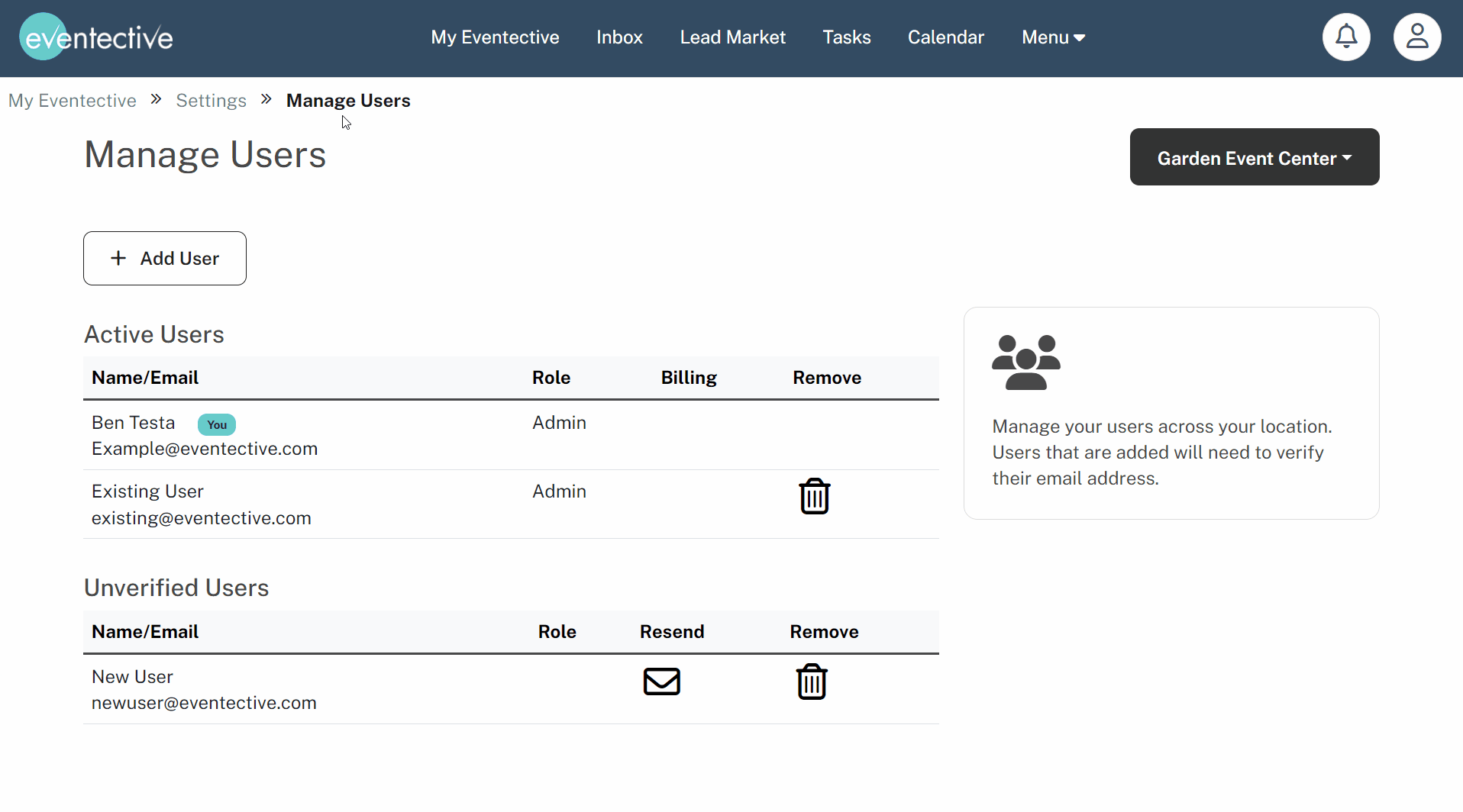 The Billing column will display an icon when the selected profile has an active Eventective subscription. The user identified by the billing icon cannot be removed from the profile. Contact your Eventective Account Manager if you need help managing billing users.
Comments
comments